Description
After your online purchase of this service, several things will occur before your exam:
We will send you a voucher for the service you purchased that includes details like location and contact info for the provider.
We will request that you send us a picture or copy of your doctor order. You cannot get a MRI scan without a doctor's order.
The provider will call you to schedule the scan and answer any questions you have about the scan.
Certified imaging technicians and physicians take MRI scans provide your physician with valuable information for monitoring, diagnosis and treatment of a variety of diseases and conditions.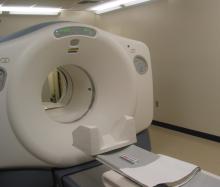 MRI is a non-invasive imaging technology that produces three dimensional detailed anatomical images. It is often used for disease detection, diagnosis, and treatment monitoring. It is based on sophisticated technology that excites and detects the change in the direction of the rotational axis of protons found in the water that makes up living tissues.
How does MRI work?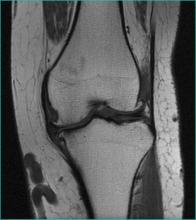 To obtain an MRI image, a patient is placed inside a large magnet and must remain very still during the imaging process in order not to blur the image. Contrast agents (often containing the element Gadolinium) may be given to a patient intravenously before or during the MRI to increase the speed at which protons realign with the magnetic field. The faster the protons realign, the brighter the image.
What is MRI used for?
MRI scanners are particularly well suited to image the non-bony parts or soft tissues of the body. They differ from computed tomography (CT), in that they do not use the damaging ionizing radiation of x-rays. The brain, spinal cord and nerves, as well as muscles, ligaments, and tendons are seen much more clearly with MRI than with regular x-rays and CT; for this reason MRI is often used to image knee and shoulder injuries.
In the brain, MRI can differentiate between white matter and grey matter and can also be used to diagnose aneurysms and tumors. Because MRI does not use x-rays or other radiation, it is the imaging modality of choice when frequent imaging is required for diagnosis or therapy, especially in the brain. However, MRI is more expensive than x-ray imaging or CT scanning.
One kind of specialized MRI is functional Magnetic Resonance Imaging (fMRI.) This is used to observe brain structures and determine which areas of the brain "activate" (consume more oxygen) during various cognitive tasks. It is used to advance the understanding of brain organization and offers a potential new standard for assessing neurological status and neurosurgical risk.